Building Youth Around the World
Empowering youth to become productive community leaders through compassionate and transformative leadership programs that rescue and liberate underserved youth and their families worldwide through education, medical, nutritional, & other humanitarian projects.
Building Youth Around the World (BYAW) is a 501(c)3 Non-Profit Foundation that was established by Braedon McCracken in 2009 to truly make a difference for children around the world. BYAW completed its first humanitarian project in IloIlo Philippines. During this project BYAW delivered school, medical and nutritional supplies to children and their families.
BYAW has since participated in over 100 projects in the United States, Africa, South America, Mexico and many others places.
Please click here to see where in the world we have been!
The core vision of the foundation is to increase the potential for success in those youth (ages 0 to 19) in the world that lack the means and abilities to learn, grow and thrive in their younger years. The work Building Youth Around the World accomplishes helps children become more productive and giving in the communities in which they live. Through genuine, yet simple acts of compassion and love, Building Youth Around the World helps change many young people's lives in such a way that they have a better opportunity to become leaders in the societies and countries in which they live.
1. Provision of essentials for living to underprivileged youth and their families.
2. Education through better schooling, self-improvement and leadership development and training in all its facets. 
3. Numerous healthcare related support for children and their families to include nutrition.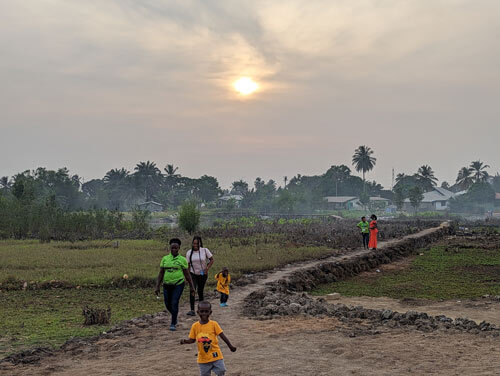 Building Youth has a superior track record for making maximum use of donor dollars to make maximum impact around the world in the lives of children and young adults.
We are relentless in maximizing impact with every dollar entrusted to us. Over 80% of donations directly fuel our youth programs worldwide. We take pride in our outstanding record of turning budgets into real-world impact.
Mbitini, Kenya Water Project
Navajo Nation Reservation Health and Education Aid
Utah Health and Education Aid
CASA Alegre Tuxtla Orphanage
Korotogo Andhra Sangham Education and Health Aid
Rzhyshchiv Oprhanage Health Aid
MAJURO, MARSHALL ISLANDS, MICRONESIA
Majuro Micronesia Health Aid
One person can make all the difference for children across the globe. We can change the world for the better.
Check out who we have been blessed to serve:
BYAW has since participated in over 100 projects in the United States, Africa, South America, Mexico and many others places.
Check out the stories and projects we've been involved with:
Get exclusive updates on our work and how you can help